Who Wiz Da Man has a pretty impressive AQHA pedigree and boy does it show. 'Phoenix' has an athletic build, exceptional 'trainability' and a stand out personality which is making him a hot favourite at

Equine Films

.

Is this guy New Zealand's most stunning quarterhorse stallion?​

This young cremello quarterhorse stallion is incredibly striking, and at 15.3hh he is tall for a quarterhorse.

He certainly has the bloodline for success.

His sire Who Whiz It (below left and centre), was a champion buckskin stallion by TopSail Whiz. Among a long list of other achievements, Who Whiz It was twice Florida Triple Crown and USET Champion, and his offspring have earnings exceeding $511,000+.

The legendary Topsail Whiz (below right) is the NRHA's Only Ten Million Dollar Sire, the NRHA's #1 All Time Leading Sire, and Sire of Four Million Dollar Sires.

​Owner Loomis said of Topsail Whiz "As a 3-year-old, it was just evident that he was extremely special. I rode a lot of great horses in my life, but I had just never ridden anything quite like him. He was so light and feely and talented, and just so easy to train it was absolutely unbelievable."

Who Whiz Da Man appears to have inherited his grandsire's amazing personality, and we're crossing fingers for a smart young foal.
Powered by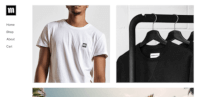 Create your own unique website with customizable templates.