This story was written for the fabulous

global horse trekking site Equitrekking

.

New Zealand is well known for the amazing scenery and the incomparable natural beauty of our beaches and wild spots. As riders, we know that pretty much every view looks better between two furry ears, and New Zealand is no exception to that rule!

Travelling in New Zealand is simply full of opportunities to get in the saddle and experience the best that we can offer from horseback, from mountains to rivers and golden beaches. There are ways to go horse trekking in our famous Southern Alps with businesses

like this

and this

, and tourist mecca

Queenstown has lovely horse rides

. Just out of Auckland is a gorgeous

horse trekking business

with rides that take you up to views over the Hauraki Gulf and volcanic islands. Further North is 90 Mile Beach, with a great

local riding business

right on the beach. The whole of New Zealand is dotted with riding stables and horse trekking businesses – just ask a local and they will point you in the right direction!

Riders at Ti Tree Hills near Auckland ride through native bush.

Why do New Zealanders love horse riding so much?Horse riding has a strong place in New Zealand culture. We're a young country, with Máori arriving around 1000 years ago and Europeans (and horses!) arriving much more recently in the early 1800's. Horses were an integral part of life for Kiwi families in colonial times, and it wasn't long ago that every farmer had a stockhorse ready to ride up and get the hill mob in for shearing. Many children growing up in the country have a pony, and in any coastal community you'll see locals riding bareback down the beach with rope bridles.

Beach races take place all over New Zealand with fiercely contested heats and a special class for the 'outside racehorses' that are brought in to compete on the sand. This year a beach race from a very remote settlement in the Far North went viral –

take a look at how wild the race

was from the winner's viewpoint. I love all the bareback competitors and how she calls "Aww yerright bro?" as she gallops past a rider fallen on the steep hillside!

As kids we rode on 90 Mile Beach a lot, and it was gorgeous... especially at sunset!

My top picks for horse riding in New Zealand

1. Go to the Far North and ride along 90 Mile Beach with Ahipara Horse Treks.

Their horses are very well trained and you can safely enjoy a good beach gallop. Afterwards grab fish and chips for lunch on the beach and enjoy a swim in the waves!

2. Go horse trekking at Ti Tree Hills just out of Auckland.

Take your camera for the amazing hill-top views over the Pacific ocean. Ti Tree Hills have good well trained horses and you will get a chance to canter along the pretty bush tracks.

3. Book in for a horse riding experience in the South Island.

If you don't have much time, jump on a horse at Moonlight Stables in Queenstown to enjoy some of the best scenery in New Zealand between two ears. If you have a few days, take a ride through the Southern Alps staying in alpine huts at night; you will never forget the experience – it's on my bucket list!

I hope you get to experience New Zealand on horseback. It's simply wonderful!
​
Powered by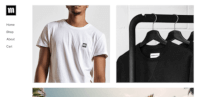 Create your own unique website with customizable templates.