1. My horse riding childhood
​
I was given my first horse at 11 by a kind neighbor, and started her myself at 14. My teenaged years were a blur of riding – we galloped 90 Mile Beach, chased wild horses in the coastal hills, rode across every local farm - and jumped every gate! We often rode bareback, and trained our horses to ride tackless. We kids camped out alone with our horses staked nearby, and swam them in the sea. We left at 5am and got home at night, sometimes slipping out at midnight to ride under a full moon. The wildness and wonder of this time helped shape me, and taught me self-reliance and responsibility for other creatures.

My lovely 16hh thoroughbred mare Serenada. I had her from when she was 6 until she died in my arms at 26yrs old.

​At 14, I started pony club – it was a 30km ride each way, so we stayed on site the weekend! It was a tiny club but had great facilities and a lake to swim the horses in – and we were coached by Mrs West, who had coached Equestrian and dual Olympian Andrew Bennie. At 15 I bought a thoroughbred for $300, and we began eventing some fabulous cross country courses. She taught me a lot about the size of a horse's heart.2. The Dromgool Riding Holiday

Open to graduates of the

Dromgool Horsemanship clinics

, this 5 day experience begins on the Dromgool farm at Paihia and moves to the Far North where participants get to do moonlight rides on the beach at Henderson Bay, a full day trek through the forestry, sand dunes and along 90 Mile Beach. ​

Riding along the beach with the Dromgool Horsemanship Clinic in New Zealand.
​

I took my young quarterhorse Juno and we had the most incredible time riding with like-minded horse riders and learning new skills from Ken and Jane Dromgool through the days. We slid down 25m high sand dunes, stalked wild horses, and galloped side by side with friends on the open beach. I had only started Juno 10 months before this trip but she was incredibly brave and willing and learned so much. This is the kind of experience you never forget.

Juno, my 4 year old quarterhorse, admiring the outlook at Henderson Bay in the Far North of New Zealand.3. A foal being born into my arms

My throughbred mare Summer is an ex-racer by Chianti, by Danehill, by Danzig, so she has huge heart and power. I bred her to film star Friesian stallion Trienko van Noordwijk by Beart 411 (World Champion) who is by Jasper 366 (World Champion). The result was Trijntje, a registered Friesian Sporthorse who combines the presence of her sire with the athleticism of her mother.

She was born into my arms as Summer needed a hand. What an amazing experience hearing her take her first breath and Summer's nicker to her new baby!

Below is Trijntje at one – calm and trusting, but a dynamo when she runs about!
Powered by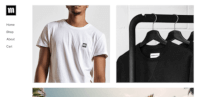 Create your own unique website with customizable templates.