With a super sensible friesian stunt horse for her sire (

Trienko Van Noordwijk

), it was no surprise that little miss Trijntje was super chilled about going in the float for the first time.

Juno made a wonderfully patient example while little Trijntje was coaxed on with tiny bites of carrot. She travelled calmly and came off like a pro. The beach was a new experience for her and we practiced walking through pools of water and a little lunging with Juno.

​As Juno was loaded for the return journey, Trijntje whinnied and tugged at her rope - she knew that she would be left behind if we didn't let her back on the float, and tramped up the ramp without hesitation. A great sign of things to come!
Powered by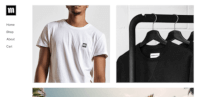 Create your own unique website with customizable templates.