THREE MARES IN NEW ZEALAND
EXCEPTIONAL MCQUEEN (JUNO) - QUARTERHORSE
J
uno is a registered quarterhorse and was started in December 2015 - she is brave and really keen to go and do things. And being a quarterhorse, she is curious, cheeky and full of character.
TRIJNTJE - FRIESIAN SPORTHORSE
Trijntje was born in February 2016 in the early hours of the morning. Her dam Summer needed a little help so the foal was born into her owner's arms. She's a sensible wee thing and learning well. She is very keen on people and talkative - she whinnies when she sees a person.
SUMMER WINE - OTTB
Summer is a 16.2hh off the track thoroughbred born in 2005. She is a very honest horse and gives her best. Trijntje is her friesian cross daughter.
Powered by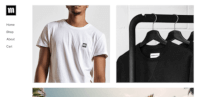 Create your own unique website with customizable templates.